Sari Maarit Mackay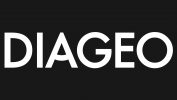 Sara is a multilingual leader with a demonstrated history of working internationally in supply chain management and management consulting in the FMCG, Manufacturing and Agriculture industries.
Her key technical competencies include supply chain, manufacturing, transformation, strategic sourcing, people leadership, P&L management, logistics contracts, operations and planning, project/program management and business improvement.
Sara's personal values consists of diversity and inclusion, felt safety leadership, team work, collaboration, customers, making a difference and driving continuous improvement.