Justin Merrell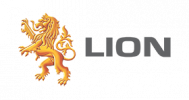 Justin is the Group Environment Director at Lion, one of Australia's largest brewers. He is responsible for setting Lion's environment strategy that focuses on carbon, sustainable packaging, and water stewardship.
Prior to Lion, Justin held various roles in Qantas, but joined Qantas in 2012 as Group Environment Manager just in time to catch Australia's first biofuel flight.
Prior to Qantas, he was Operations Manager at the Koppers chemical plant in Kurnell for 11 years.
Justin has a Chemical Engineering Degree from the University of Newcastle and Master of Environmental Management from the University of New South Wales.