Chris Sullivan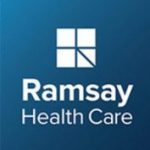 Chris is a C-level executive with 26 years of global experience in customer-led businesses, with leadership and operational roles across multiple functions.
He has a proven track record of driving results and challenging the status quo, transforming cost bases, future proofing organisations, identifying new growth opportunities and building talent and teams.
Chris' goal is to enhance board and executive team capability across strategy, optimising supply and reducing costs, being customer centric and future ready, growing demand, and empowering employees.