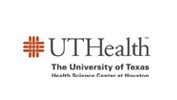 Dr. Robert Emery is Vice President for Safety, Health, Environment & Risk Management for The University of Texas Health Science Center at Houston and Professor of Occupational Health at the University of Texas School of Public Health. He has over 37 years of experience in health & safety and holds master's degrees in both health physics and environmental sciences, and a doctorate in occupational health. Bob is unique in that he possesses national board certification in all of the main areas of health & safety:
health physics [Certified Health Physicist, CHP],
industrial hygiene [Certified Industrial Hygienist, CIH],
biological safety [Certified Biological Safety Professional, CBSP],
occupational safety [Certified Safety Professional, CSP],
hazardous materials management [Certified Hazardous Materials Manager, CHMM],
security [Certified Protection Professional, CPP],
risk management [Associate in Risk Management, ARM]
Bob is the author of over 70 peer-reviewed journal articles, book chapters, and reports on practical health and safety topics and makes frequent presentations to organizations at the local, national, and international level.
After the tragic events of September 11, 2001 Bob became heavily involved in emergency preparedness and response activities, particularly in the areas of radiological health and public health risk communications. In addition to providing local expertise and consultation in the aftermath of the 9/11 attacks, Bob has been involved in response and risk communication efforts associated with a series of notable emergency events:
October 2001 anthrax mailings
May 2002 attempted construction of a "dirty bomb"
February 2003 concerns about public exposures to hazardous debris from the Space Shuttle Columbia
October 2003 actionable result from a Houston area BioWatch monitoring station
August 2005 relief efforts in Houston for Superdome evacuees from Hurricane Katrina
September 2005 evacuation and relief efforts associated with Hurricane Rita
November 2006 public health response to the Po-210 poisoning of a former Soviet intelligence official
October 2007 open records request regarding reported events in laboratories with Select Agents
September 2008 evacuation and relief efforts associated with Hurricane Ike
May 2009 response to the first fatality in US due to H1N1 influenza in Houston
April 2010 response to worker exposure concerns associated with Deepwater Horizon oil spill
March 2011 domestic concerns about radioactivity released from damaged Japanese Nuclear Reactors
October 2012 expectations regarding recovery issues associated with Hurricane Sandy
April 2013 concerns about possible dispersion of ricin as part of Boston Marathon bombings
April 2013 public health implications of the West, Texas fertilizer plant explosion
December 2013 public health considerations regarding the theft of a large radioactive source in Mexico
October 2014 public health response to the first confirmed case of Ebola virus in the US in Dallas, TX
August 2017 public health response to Hurricane Harvey and its impacts on Houston
Bob has provided media interviews on health and safety issues to many local media stations along with major media outlets such as the Wall Street Journal, LA Times, NY Times, ABC, CNN, FOX, MSNBC, BBC, and NPR.