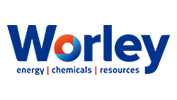 Ramon is recognized as a highly experienced global HSE leader with a passion for results, a collaborative and influential leadership style, a global mindset and the courage to lead major change.
Ramon has in excess of 28 years' experience managing HSE&S aspects in different sectors and industries with a significant focus on the Oil, Gas and Petrochemical industry. Ramon has achieved significant professional successes in North America, Canada, Latin America, Middle East, and the Far East Regions.
Ramon has more than 17 years of Managerial experience having formed part of Global and Regional Leadership Teams in various companies. Ramon has also held different Roles and Responsibilities in different projects for TIER I & II clients in different sectors and industries.
Ramon has a strong background in the areas of implementation of HSE Management system, transformational change of the delivery model of the HSE function within Global organizations, global strategy and high impact "customer focused" interventions.