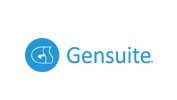 R Mukund is a proven organizational leader with over 25 years of experience in progressive roles as a technical professional, team leader, Six Sigma Master Black Belt, executive program manager, and now chief executive officer. He has a track record of distinction in diverse organizations from research & technology, consulting, corporate diversified & global, and cloud-based, tech-enabled services.
Mukund has consistently gravitated towards the development of IT solutions for practical business solutions, from his doctoral research to Battelle in Columbus, OH, to ERM-Northeast in Albany, NY, and after at GE Power Systems where he dedicated his spare time to developing novel Web-based application solutions for Environmental Heath & Safety. Heartened by the support from peer EHS managers at the operating units within the business, Mukund expanded his efforts to enable key process owners and stakeholders to be more effective at their responsibilities, share & collaborate with their peers; and to allow business leaders to benefit from the deployment of such IT solutions at their sites.
Mukund had the privilege to work within the GE EHS function in various roles expanding his impact across the GE Company and across business risk management functions by applying these principles. With the spin-out of the Gensuite startup in October 2010, Mukund turned his attention to building a world-class team of professionals that share his devotion to the development, support and evolution of solutions centered in user experience, responsiveness and collaboration. He is very proud of Gensuite's fast growth to nearly 100 subscriber companies of the risk management platform, 200 global team members, and a global user community that champions Gensuite tirelessly. He remains committed and focused on expanding this vision of continuously evolving, best-practice, subscriber-collaboration solutions across business functions and technology platforms, such as Mobile and Big Data.