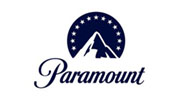 Senior leader rooted in Socially Responsible Risk & Compliance. Accomplished "Change Agent" with a niché in transformational/organizational management and leadership. Have an affinity for newly created roles, rolling up my sleeves and doing the work, building high-performance teams, all while having success through a coaching, visionary, and adaptive leadership style. Worked most recently with start-ups, M&As, expansions, and restructures. Proven results in the creation and implementation of programs/frameworks that have been comprised of enterprise risk management, global compliance, risk mitigation, social responsibility, ESG, community engagement, business continuity/global crisis management, social impact, environmental health & safety, and shared services, ALL to drive profitable organizations.
The Frameworks have been created and successfully tested against operational, financial, hazard, reputational risks, etc. Historically, compliance has been the organizations' priority and primary focus on both internal policies and external regulations.
Holistic social responsibility and risk management coupled with compliance prove to be integral functions within an organization's growth toward profitability. Successfully created these cultures in organizations where the risk management culture aligns with compliance because the regulations "say so" and the social responsibility culture aligns with ethical behavior, honesty and transparency because doing the right thing is at the forefront of the organization.
Broad and vast experience in "shared corporate services" geared toward operational, financial and strategic success. Strong business acumen that translates to efficacious working relationships within all levels of an organization from the production floor to the boardroom, both domestically and internationally.