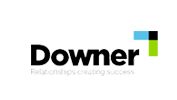 Sarah's work focuses on human-centred approaches to building a health, safety and well being culture. Sarah is a nationally registered Psychologist with over 15-years experience working globally alongside HR and Safety business leaders. She has worked with clients including ANZ Private Bank, Suncorp, Brisbane City Council, Brisbane Transport, Jacobs Engineering, Boeing Aerospace, BHP Billiton, Rio Tinto, Dyno Nobel Explosives, Peabody Resources, Aker Kvaerner, Xstrata, Ergon Energy, Energex, Queensland Rail.
She has worked across industries including mining, oil and gas, explosives, shipping, construction, finance and local / federal government.
Sarah has presented globally at events including the United Nations. She is an engaging presenter and facilitator. She has expertise in designing, developing and delivering innovative psychologically based people-solutions that result in sustained organisational change.
Talks