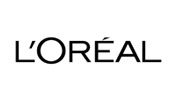 Malcolm Staves is a Fellow of the Institution of Chemical Engineers and graduated from Loughborough University with a degree in Chemical Engineering. He also has an MSc in Integrated Environmental Management from Bath University.
Previously a site engineering technologist and a plant manager he has worked in Corporate Environment, Health & Safety for several companies prior to joining L'Oréal in 2008 as Corporate Health & Safety Director.
Since his arrival in L'Oréal Malcolm has developed strategies for the globalization of health & safety with a focus on risk management, visible leadership and safety culture. The next challenges are related to driving the wellbeing strategy for the group as well spreading and sharing our safety culture beyond the gates of L'Oréal.
Malcolm is considered a futuristic thought leader in Occupational Health & Safety and he is the Occupational Health & Safety expert partner to the Capitals Coalition where he is driving putting occupational health and safety firmly into the Human Capital and ESG agendas. Malcolm is currently a member of the Board of Trustees for the 1% Safer Foundation and is known for his quotes of "Putting People back into Sustainability" and his hashtag #bethehummingbird.
He is married and lives in France with his three children and enjoys anything to do with space, science fiction and following Chelsea football club.
Talks