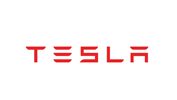 Laurie Shelby joined Tesla Inc. as their EHS Vice President in October 2017. She leads worldwide EHS for approximately 45,000 employees in the automotive, energy, and sales, service, delivery operations.
Previously, she was the EHS Vice President for Alcoa Inc. where she led the global EHS process for approximately 15,000 employees in the mining, refining, smelting, and rolling operations. Prior roles at Alcoa included EHS Director for United States primary aluminum operations and EHS global audit Manager.
Laurie is active in the American Society of Safety Engineers (ASSE) and is a sub-committee led for the Health and Safety Management System (Z10) fatal and serious injury reduction team. Laurie is a human and organizational performance expert known for her new view thinking to improve safety.
Laurie completed her bachelor's degree in chemistry from Radford University. She earned her master's in industrial hygiene/Biomedical Engineering from Virginia Commonwealth University/Medical College of Virginia. Laurie is also a Certified Safety Professional (CSP) and Certified Industrial Hygienist (CIH).
Prior to joining Alcoa and Tesla, Laurie worked as an EHS consultant in the Washington DC area where she led numerous federal environmental projects and Superfund site cleanups. She also worked for Dominion Energy as an industrial hygienist.
Laurie and her husband, Joe, live in Alameda California but they are both native Virginians. She has 2 daughters, one who is working on her Environmental Science Masters at University of Virginia and the other is in law school at Dickinson – Penn State.
Talks