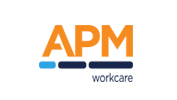 Amanda is a Registered Psychologist and People Leader who has worked in the field of workplace injury/health, occupational rehabilitation and workers compensation for over 15 years.
Amanda has experience working with a complex and diverse range of injured and ill employees, including navigation of the interplay between medical and industrial issues, significant mental health issues, secondary psychological issues and cultural change, which has enabled her to provide good technical direction and recommendations to drive positive outcomes within workplaces and coach and develop others.
Amanda enjoys partnering with valued customers, both existing and potential, to develop tailored and innovative solutions in workplace health.
Amanda's passion is to make a difference in the industry, resulting in engagements such as the appointment of President for the Australian Rehabilitation Providers Association in the ACT, as well as conference and media (print and radio) exposure.
Talks