Terry Wong, General Manager, Move 4 Life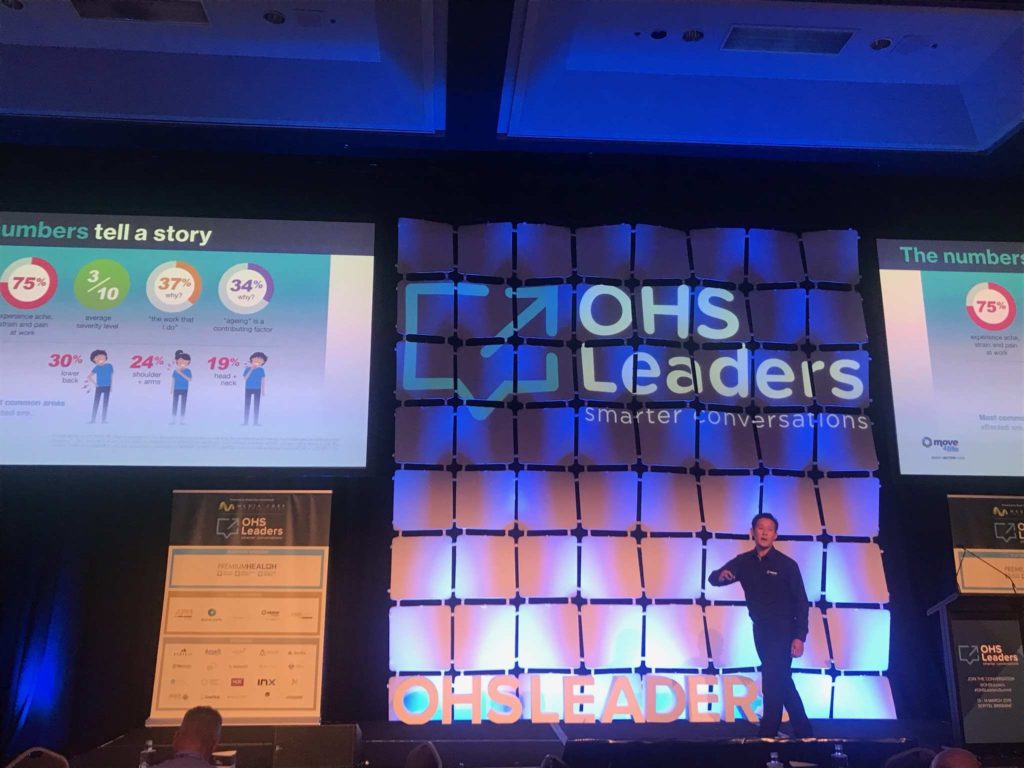 Terry Wong shared insights with us into new research that has found almost 30% of people who have suffered a musculoskeletal disorder (MSD) were receiving treatment for depression 12-months later.
This presentation showed a line of thinking that addressed a link between the two biggest issues on everyone's agenda – mental health and sprain and strain injuries.  With real stories and evidence he showed how your organisation can achieve positive mental health outcomes for its workforce by reducing sprains & strains – at work and at home!
ABOUT TERRY WONG
Terry Wong is General Manager of Move 4 Life.  He is dedicated to eliminating the impact and cost of sprain and strain injuries and future-proofing an ageing workforce.  Terry is responsible for executing Move 4 Life's work with customers.  He is Move 4 Life's Master Trainer and passionately leads the extensive MOVE Trainer network.
Graduate Diploma in Management – Australian Graduate School of Management
Bachelor Applied Science (Physiotherapy) – University of Sydney
Bachelor of Medical Science (Honours) -University of Sydney
Certificate IV in Workplace Assessment and Training