"If you're not being safe, you're not doing your job properly"
Steven Rolfe, HSE Manager, Thales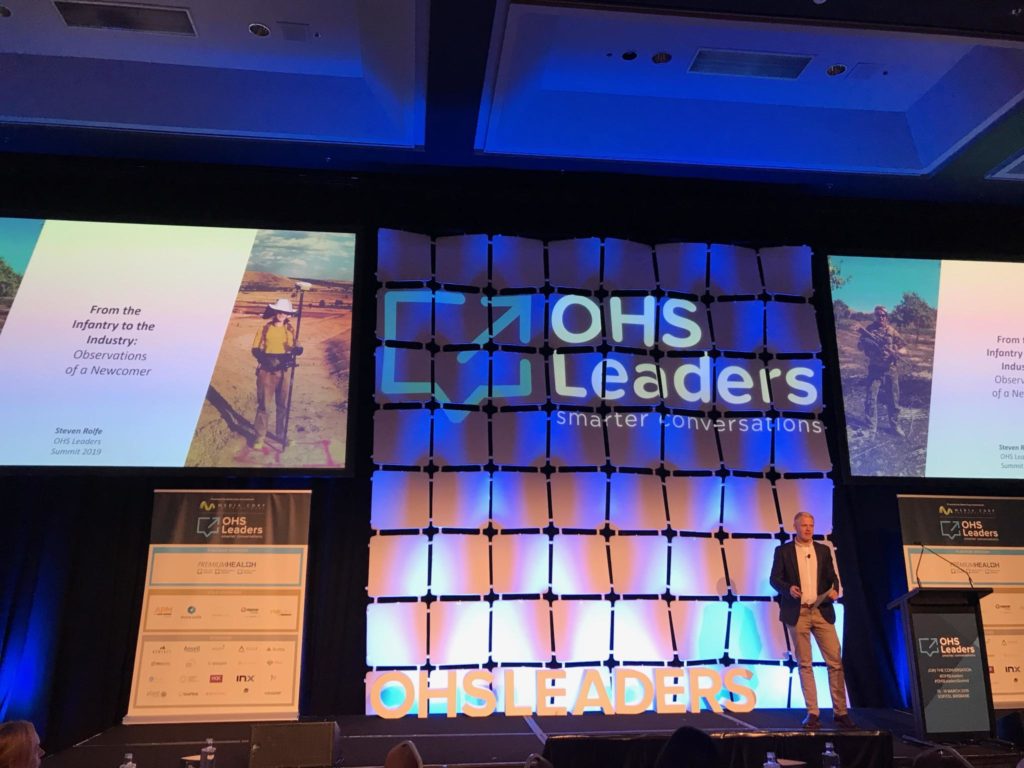 Steven shared his experiences from the Australian Army with photos and videos and how this transitioned into the civilian world and choosing a career in safety.
He discussed what his challenges were, how safety was implemented in warlike operations and how he leveraged that to emerge as an up-and-coming safety leader in the civilian world. He also discussed his observations on the state of the safety profession since joining, then challenged the audience on some of his beefs with the profession so far.
ABOUT STEVEN ROLFE
As an infantry soldier in the Australian Army, Steven Rolfe had been deployed to East Timor and the United Arab Emirates. After returning from a deployment to Afghanistan he didn't know what he wanted to do with his life. He just knew he didn't want to be in the Army anymore.
After spending a year deciding what he could do in the civilian world, and while waiting for his contract to finish with the Army, he began studying a Bachelor of OHS. With civilian employers struggling to appreciate the skills of a professional soldier, leaving the Army was almost like leaving High School again. But as difficult as it was finding work, he eventually convinced someone to hire him.
Now, after completing his degree and proving himself as an HSE Advisor in the construction and oil & gas industries, he is an HSE Manager at Thales, the global defense, security and transport company.