Synopsis and overview of the session
Focus Network, in partnership with Donesafe will be bringing leading OHS executives to learn how like-minded OHS leaders from companies like McDonald's and Lowe's have successfully tackled their biggest safety pain points leveraging technology. We will reveal their approach, lessons learned and the impressive results that have made them safety leaders in their industry.
Key take-aways from this virtual roundtable will be:
Get a sense for current safety management technology benchmarks in leading businesses throughout North America

Interactive-style workshop to trigger relevant discussion and expand your network of like-minded people in health and safety

Take away key safety metrics and case studies from other business that can help you benchmark safety performance and opportunities to innovate.

Reinforce your purpose and mission and equip leaders within your organisation to inspire and innovate now and in the future.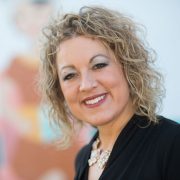 Jill James, Chief Safety Officer, HSI
Jill James is Chief Safety Officer at HSI.  Jill's 27-year health and safety career includes 12 years as Senior Safety Investigator with OSHA, and several years in healthcare, education, biotech, life sciences and the poultry industry.  At HSI, Jill focuses on thought leadership, brand awareness, product, external relationships, internal training and tracking/deciphering regulatory changes and trends.  Jill is host of the Accidental Safety Pro podcast and content creator of the Supervisor Safety Tip video series.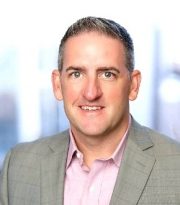 Matthew Young, VP Sales, HSI
Matthew Young is VP of Sales at HSI leading the commercial efforts for Donesafe in North America. Spanning the past 20 years, Matthew has designed, implemented, and scaled enterprise EH&S, chemical compliance, and sustainability solutions for many of North America's most admired companies. He has held leadership and business development positions at Verisk 3E, UL Wercs, Enablon, and Smarter Sorting.
About Donesafe
Donesafe is the fastest growing cloud-based safety platform built with the user in mind, helping organizations comply with legislation and enhancing their safety culture without the headaches or the large price tag.
The #1 safety, compliance and risk platform – pick & choose from over 30 apps to create a fit for purpose solution perfect for your organization! Donesafe is innovative software that connects your system from workers in the field to the management team in the boardroom. Donesafe makes it fast and easy to access, enter and report safety, compliance and risk data in real-time. Donesafe is a modern & fresh online platform that works on any device, including an offline native iOS and Android app.
With major clients including McDonald's, NAB, Brickworks, State of California, IAG, Audi and Telstra, Donesafe is quickly becoming one of the most well-known software names for both the SME and Enterprise markets.
Website: www.donesafe.com
3:30 pm – 4:00 pm – Registration & networking
4.00 pm – 4.05pm – Welcome address
4.05 pm – 5.15pm – 3 course lunch served4.05 pm – 4.45pm – Embracing disruption in the financial services industry: A Privacy versus Security conundrum – Amanda Chan, BlackBerry
4.45 pm – 5.15pm – Demo
5.15pm – 5.45pm – Discussion
5.45 pm – 6pm – Closing remarks