Synopsis and overview of the session
Like 2020, 2021 has continued to be a transformational year for retail, compelling many retailers to take a different approach as stores closed and consumers were told to shop from home. Many retailers had to rapidly transition into a digital-first approach, integrating technological adaption that would normally take years to incorporate in just a matter of months. Rapid transitions such as these can often lead to potential vulnerabilities in the application security framework.
Focus Network, in partnership with HCL Software, will host a robust discussion on strategies for Retail organizations to "Secure Software Supply Chain from Code to Deployment".
In this discussion amongst leading IT and IT security executives within the retail industry, the following topics will be discussed:
Embedding Security and Compliance at every step of Software Life Cycle by utilizing new capabilities in application security testing and language expansion
Integrations required to Continuously Test while your Online store is running and using IAST techniques to identify/fix vulnerabilities without halting online presence
Implementation of a Risk Based application security management approach
Security has risen to the forefront of concern around the globe for customers and retailers alike. One thing is clear, utilising yesterday's strategies will not solve today's security challenges.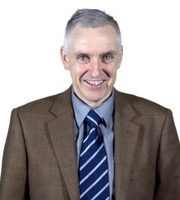 Colin Bell, AppScan CTO, HCL Software
Colin Bell has over 30 years of IT experience and is currently the AppScan Chief Technology Officer at HCL Software.
Over the past 18 years, Colin has specialized his skills in Application Security and the deployment of the AppScan portfolio to customers worldwide, specializing in DevSecOps, Solution Architecture, Professional Services, Vulnerability Assessments, Network and Infrastructure Testing, Application Security Testing and PCI Auditing.
Previously at IBM, Colin joined HCL in 2017 to lead the AppScan Services team. In 2020 he was assigned as the CTO for HCL Software's AppScan product.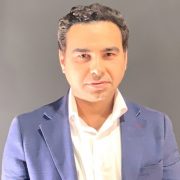 Randeep Chhabra, General Manager, AppScan, Asia Pacific & Japan, HCL Software
Randeep Chhabra leads the AppScan business across Asia Pacific and Japan at HCL Software. Randeep has been actively working for more than a decade with CXOs and industry practitioners around ways to improve Application Security and Information security postures with software, services and processes. He has a longstanding association with AppScan software and feels passionately about the space.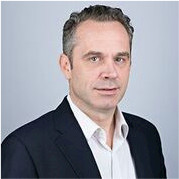 Andrew Milroy, Founder, Veqtor8
Andrew Milroy is the founder of Veqtor8, a digital risk advisory firm, based in Singapore. His work involves empowering organisations to manage risk more effectively.
He is a well-known technology thought leader and speaker in the APAC region. Since moving to Singapore in 2011, he has held regional leadership roles with Frost & Sullivan, IDC, Nelson-Hall and Ovum (now Omdia). These roles have also given him the opportunity to live and work in the United States, the United Kingdom and Australia.
He has been providing advisory services relating to cybersecurity for over 20 years. In his 10 years at Frost & Sullivan, Andrew grew the technology business into one of APAC's leading sources of cybersecurity research and consulting services. Andrew works closely with leading buyers and vendors of cybersecurity products and services. Andrew is frequently invited to speak, chair and moderate at major technology events. He is also widely quoted in the press and often appears on broadcast media, including BBC, CNBC, Bloomberg and Channel News Asia.
About HCL Software
HCL Software is a division of HCL Technologies (HCL) that operates its primary software business. It develops, markets, sells, and supports over 20 product families in the areas of DevSecOps, Automation, Digital Solutions, Data Management, Marketing and Commerce, and Mainframes.
HCL Software has offices and labs around the world to serve thousands of customers.
Its mission is to drive ultimate customer success with their IT investments through relentless innovation of its products.
3:30 pm – 4:00 pm – Registration & networking
4.00 pm – 4.05pm – Welcome address
4.05 pm – 5.15pm – 3 course lunch served4.05 pm – 4.45pm – Embracing disruption in the financial services industry: A Privacy versus Security conundrum – Amanda Chan, BlackBerry
4.45 pm – 5.15pm – Demo
5.15pm – 5.45pm – Discussion
5.45 pm – 6pm – Closing remarks