Date:Thursday, 10th February 2022
Time: 12:00pm – 2:30pm (AEST)
Location
Eureka 89 Restaurant, Melbourne
Level 89, Eureka Tower, 7 Riverside Quay,
Southbank VIC 3006
www.eureka89.com.au–>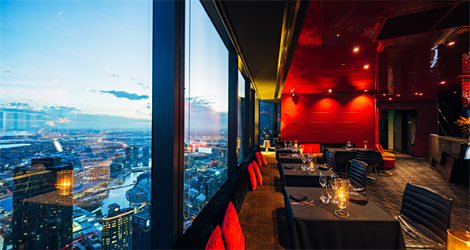 Synopsis and overview of the session
Almost every organisation is juggling a skilfully stacked mix of security vendors and solutions. Add a threat you didn't know existed; mix in some new cloud apps; cover all of that with the new Privacy Act and data regs.
In this roundtable, Reinhart will discuss:
How you can avoid complexity in your security stack
Strategies for taking the high-ground from hackers and cybercriminals
Integrating app, data and edge security for the best defence
Responding to evolving legislative and industry regulations, including the Security Legislation Amendment (Critical Infrastructure) Bill 2021
3:30 pm – 4:00 pm – Registration & networking
4.00 pm – 4.05pm – Welcome address
4.05 pm – 5.15pm – 3 course lunch served4.05 pm – 4.45pm – Embracing disruption in the financial services industry: A Privacy versus Security conundrum – Amanda Chan, BlackBerry
4.45 pm – 5.15pm – Demo
5.15pm – 5.45pm – Discussion
5.45 pm – 6pm – Closing remarks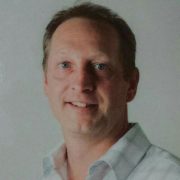 Reinhart Hansen – Director of Technology, Office of the CTO, Imperva
Experienced Cyber Security & IT professional with a demonstrated history of working in technology advisory, architecture, solution design and pre-sales roles. Strong background in all facets of IT majoring in Data Security & Communications with a Bachelor of Computer Science from RMIT University.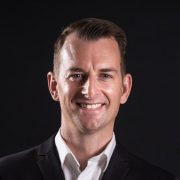 Luke Hannan – Professional MC, Live Event Host, Senior Risk Professional, Solution Specialist, lukehannan.com.au
Luke founded his Professional Master of Ceremonies business www.lukehannan.com.au on 3 key principles; Service, Preparation & Delivery. Based upon these pillars he partners with clients across the country to help grow their events and engage their client bases while providing exceptional value to event partners and sponsors.
He is passionate about helping others to develop their communication skills and works with school children delivering public speaking training plus Luke is a Senior Risk Professional with over 18 years banking & finance industry experience. With an MBA from the University of Technology, Sydney Luke and loves finding solutions to problems, challenging the status quo and helping teams to plan & execute winning strategies.
Luke lives with his family in Sydney and loves trail running, travelling, motorsports and spending time with his wife and their 3 children.
About Imperva
As a cybersecurity leader championing the fight to secure data and all paths to it, Imperva offers a full defence-in-depth portfolio of application and data security solutions. Imperva Application Security, built on a single stack architecture and deployed across a global network, protects websites, business-critical APIs, legacy systems and applications based on open source, and more – without affecting performance. Imperva Database Security solutions, including Imperva Database Security and Cloud Data Security, provide the most-targeted protection of your most valuable asset — your data — wherever you choose to host it. And with Imperva, you get complete visibility and defence against any enterprise-wide attack campaign that comes your way.
Website: www.imperva.com