Date: Wednesday, 6th July 2022
Time: 12:00pm – 2:30pm (AEST)
Synopsis and overview of the session
The shift to a remote workforce in recent years has highlighted the need for an approach to app development that has security built-in from inception. In the current digital landscape, security is essential to achieving business resiliency and maintaining quality while developing at the speed of DevOps. Prioritizing speed without security in app development can lead to an uptick in critical vulnerabilities with disastrous results. To avoid this, organisations must address security earlier in the software development life cycle.
How are CISOs improving processes to integrate security into DevOps, and what challenges do they face? What are the practices, techniques and strategies that can be used to achieve better application security? What are the key trends for 2021 and beyond?
This exclusive executive private lunch on Emerging AppSec Trends in 2022 and Beyond will provide answers to these and other critical questions.
Focus Network, in partnership with HCL Software, will be bringing leading IT security executives to discuss emerging AppSec trends in 2022 and beyond with a handful of senior executives and market leaders in an informal setting from which you will emerge with new strategies and solutions you can immediately put to work.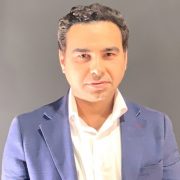 Randeep Chhabra, General Manager, AppScan, Asia Pacific & Japan, HCL Software
Randeep Chhabra leads the AppScan business across Asia Pacific and Japan at HCL Software. Randeep has been actively working for more than a decade with CXOs and industry practitioners around ways to improve Application Security and Information security postures with software, services and processes. He has a longstanding association with AppScan software and feels passionately about the space.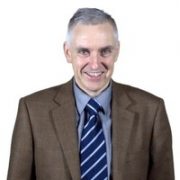 Colin Bell, AppScan CTO, HCL Software
Colin Bell has over 30 years of IT experience and is currently the AppScan Chief Technology Officer at HCL Software.
Over the past 18 years, Colin has specialized his skills in Application Security and the deployment of the AppScan portfolio to customers worldwide, specializing in DevSecOps, Solution Architecture, Professional Services, Vulnerability Assessments, Network and Infrastructure Testing, Application Security Testing and PCI Auditing.
Previously at IBM, Colin joined HCL in 2017 to lead the AppScan Services team. In 2020 he was assigned as the CTO for HCL Software's AppScan product.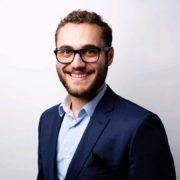 Rami Younes, DevSecOps Sales Leader – Australia & New Zealand, HCL Software
In today's highly competitive environment, IT and applications are the lifeblood of most organisations. More agile, integrated, automated, responsive and better-performing systems can enable innovation, happier customers, more significant revenue and improved competitive advantage.
My experience in the IT industry enables me to develop a strategic approach to fully understand customer challenges and provide Application Security solutions that protect businesses and reduce risk. I listen and analyse before making recommendations based on my research and proven success with other customers. I am committed to building trust and obsessed with my client's success. Outside of work, I am passionate about sports and reading.
About HCL Software
HCL Software is a division of HCL Technologies (HCL) that operates its primary software business. It develops, markets, sells, and supports over 20 product families in the areas of DevSecOps, Automation, Digital Solutions, Data Management, Marketing and Commerce, and Mainframes.
HCL Software has offices and labs around the world to serve thousands of customers.
Its mission is to drive ultimate customer success with their IT investments through relentless innovation of its products.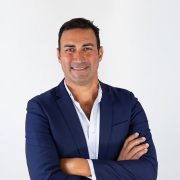 Sam McCool, CEO & Founder, www.sammccool.com.au
Sam McCool is a prolific and sought-after MC, comedian, writer and entrepreneur.
As an MC, he has hosted events for global clients like 3M, ACCOR, AMAZON, AMP, BAYER, DELL, ING, MIRVAC, OPTUS, QANTAS, SAMSUNG and many more.
His skills are often in high demand for technology and entrepreneurial events in particular, having been a host of the TEDxSydney Business Hive for 3 consecutive years.
As an entertainer he has performed all over the world from Bollywood to Hollywood to solo shows at the Sydney Opera House, so any event is engaging and entertaining when hosted by Sam McCool.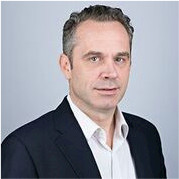 Andrew Milroy, Founder, Veqtor8
Andrew Milroy is the founder of Veqtor8, a digital risk advisory firm, based in Singapore. His work involves empowering organisations to manage risk more effectively.
He is a well-known technology thought leader and speaker in the APAC region. Since moving to Singapore in 2011, he has held regional leadership roles with Frost & Sullivan, IDC, Nelson-Hall and Ovum (now Omdia). These roles have also given him the opportunity to live and work in the United States, the United Kingdom and Australia.
He has been providing advisory services relating to cybersecurity for over 20 years. In his 10 years at Frost & Sullivan, Andrew grew the technology business into one of APAC's leading sources of cybersecurity research and consulting services. Andrew works closely with leading buyers and vendors of cybersecurity products and services. Andrew is frequently invited to speak, chair and moderate at major technology events. He is also widely quoted in the press and often appears on broadcast media, including BBC, CNBC, Bloomberg and Channel News Asia.
3:30 pm – 4:00 pm – Registration & networking
4.00 pm – 4.05pm – Welcome address
4.05 pm – 5.15pm – 3 course lunch served4.05 pm – 4.45pm – Embracing disruption in the financial services industry: A Privacy versus Security conundrum – Amanda Chan, BlackBerry
4.45 pm – 5.15pm – Demo
5.15pm – 5.45pm – Discussion
5.45 pm – 6pm – Closing remarks