Synopsis and overview of the session
Security and risk executives face a critical juncture, as the digital footprint of organisations expands and centralised cybersecurity control becomes obsolete. With the rapid transformation to remote work and cloud connectivity, our digital business processes and world of hybrid work have introduced new risks compounded by sophisticated ransomware, deeply embedded vulnerabilities and skills shortages.
Together, Microsoft and Check Point deliver one of the most advanced threat prevention solutions to customers, keeping their cloud network, data and applications protected from the most sophisticated cyberattacks today.
Focus Network, in partnership with Check Point and Microsoft, will be bringing leading state government IT executives to discuss why prevention supersedes detection, best practices for managing workloads to the cloud and reframe security practice & managing cyber risk as a core function for all agencies.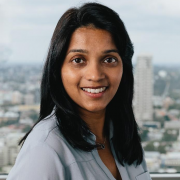 Lizelle Hughes, Director of ISV Partnerships, Microsoft Australia
Lizelle is the leader of the ISV Partnerships team at Microsoft Australia, and is focused on the success of Australia's digital and technology companies – that are innovating to deliver new products and services, for the growth of the Australian economy. Lizelle leads a team of Partner Development Managers, who are the quiet achievers behind the success of Microsoft's most innovative technology partnerships.
With over 22 years of experience in various roles – spanning technical consultancy, technical pre-sales, product marketing, strategy, sales, technology partnerships and channel, Lizelle is passionate about the long-term success of the Australian ICT channel – and how they evolve to continually deliver customer outcomes. Lizelle has worked at Amazon Web Services, NetApp and Managesoft Corporation. She has helped grow strategic ICT consultancies and their partnerships with AWS, advising on sales, marketing, and business growth strategies. In 2016, Lizelle was Highly Commended by ARN Australia Women in ICT for achievement in the Channel; and again a "Finalist" in 2018.
Lizelle has lived and worked in Australia, USA, Germany, UK – and has a background living in the Middle East (Oman), India & Peru. She is passionate about people, their personal growth, mentoring, corporate diversity & inclusion and works towards empowering refugees to settle into Australian society.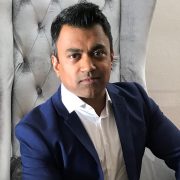 Ashwin Ram, Office of the CTO, Check Point Software Technologies
Ashwin Ram is a senior cyber security thought leader within the Office of the CTO. He brings a rare combination of CISO consulting experience and deep technical knowledge to become a sought after trusted advisor to enterprises, startups and industry collectives. He is able to apply technical threats into appropriate business contexts to determine overall risk to organisations. His ability to "talk tech" one minute and then talk "business" at executive level the next, has stood him in good stead. Ashwin has deep security capability in cloud, threat intelligence, network, endpoint as well as mobile and IoT.
As a passionate individual, he readily take up new challenges and deliver results. He is a regular keynote speaker at global cyber security events, sharing real-world stories and security research to demonstrate the critical importance of striving for cyber resilience.
Ashwin is also a winner of the fiercely competitive 'Cyber Leadership Program (2020)' and the 'Cyber Strategy and Transformation Program (2021)' from the prestigious Cyber Leadership Institutes.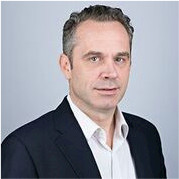 Andrew Milroy, Founder, Veqtor8
Andrew Milroy is the founder of Veqtor8, a digital risk advisory firm, based in Singapore. His work involves empowering organisations to manage risk more effectively.
He is a well-known technology thought leader and speaker in the APAC region. Since moving to Singapore in 2011, he has held regional leadership roles with Frost & Sullivan, IDC, Nelson-Hall and Ovum (now Omdia). These roles have also given him the opportunity to live and work in the United States, the United Kingdom and Australia.
He has been providing advisory services relating to cybersecurity for over 20 years. In his 10 years at Frost & Sullivan, Andrew grew the technology business into one of APAC's leading sources of cybersecurity research and consulting services. Andrew works closely with leading buyers and vendors of cybersecurity products and services. Andrew is frequently invited to speak, chair and moderate at major technology events. He is also widely quoted in the press and often appears on broadcast media, including BBC, CNBC, Bloomberg and Channel News Asia.
About Check Point
Check Point Software Technologies Ltd. (www.checkpoint.com) is a leading provider of cyber security solutions to governments and corporate enterprises globally. Check Point's solutions protect customers from 5th generation cyber-attacks with an industry leading catch rate of malware, ransomware and advanced targeted threats. Check Point offers a multilevel security architecture, "Infinity Total Protection with Gen V advanced threat prevention", this combined product architecture defends an enterprises' cloud, network and mobile devices. Check Point provides the most comprehensive and intuitive one point of control security management system. Check Point protects over 100,000 organizations of all sizes.
Website: www.checkpoint.com
About Microsoft
Every company has a mission. What's ours? To empower every person and every organization to achieve more. We believe technology can and should be a force for good and that meaningful innovation contributes to a brighter world in the future and today. Our culture doesn't just encourage curiosity; it embraces it. Each day we make progress together by showing up as our authentic selves. We show up with a learn-it-all mentality. We show up cheering on others, knowing their success doesn't diminish our own. We show up every day open to learning our own biases, changing our behavior, and inviting in differences. When we show up, we achieve more together.
Microsoft operates in 190 countries and is made up of 181,000 passionate employees worldwide.
Website: www.microsoft.com/
3:30 pm – 4:00 pm – Registration & networking
4.00 pm – 4.05pm – Welcome address
4.05 pm – 5.15pm – 3 course lunch served4.05 pm – 4.45pm – Embracing disruption in the financial services industry: A Privacy versus Security conundrum – Amanda Chan, BlackBerry
4.45 pm – 5.15pm – Demo
5.15pm – 5.45pm – Discussion
5.45 pm – 6pm – Closing remarks