Theo Nassiokas, Director, APAC Cyber & Information Security at Barclays, delivered a presentation around "What does cyber risk means to business"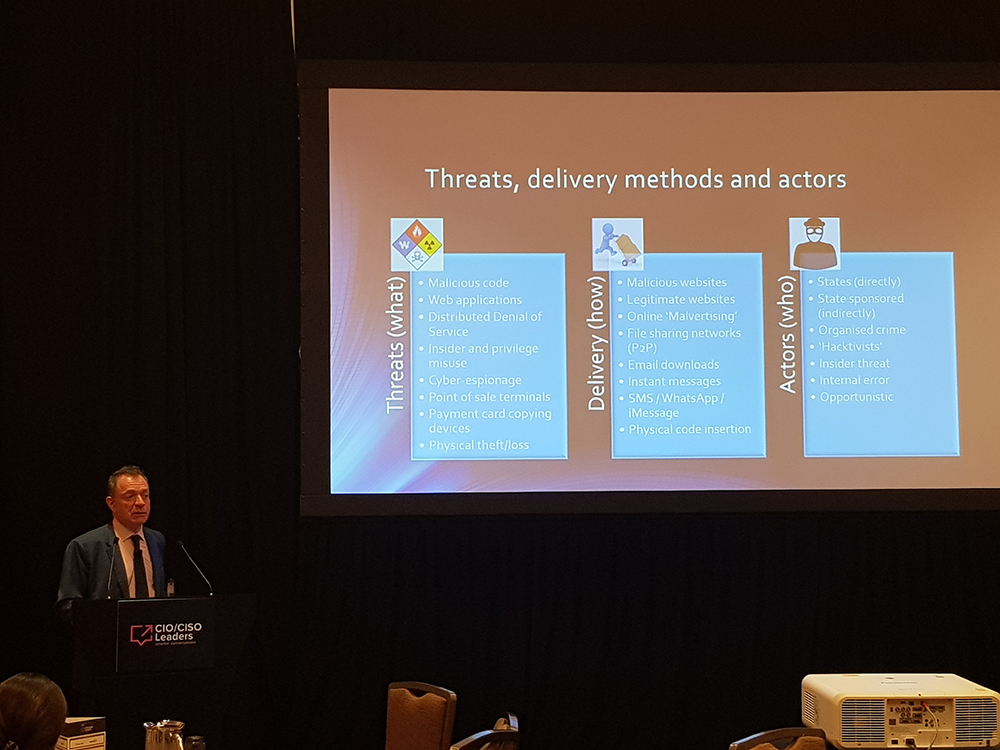 During this presentation, the audience learned about:
Defining cyber risk
Determining cyber risk profile
Threats, delivery methods and actors
Data used to measure cyber risks
Quantifying cyber risk in business terms
Cyber risk (GRC) tools and insurance
ABOUT THEO NASSIOKAS
A technology risk and regulatory focused security leader with over 20 years of diverse experience, with accountability ranging from law enforcement and criminal intelligence to risk and security strategy and policy development and implementation within government and more recently, financial services organisations across Asia-Pacific. An acknowledged authority in the areas of security, risk, compliance and cybercrime, Theo has publicly spoken on these topics on many occasions. Theo holds an MBA (Tech Mgt) from La Trobe University and is Board Certified in Security Management (CPP) by ASIS International and a Certified Information Security Manager (CISM) by ISACA.