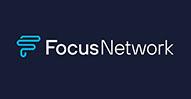 Tyron McGurgan is an accomplished entrepreneur, media specialist, and events professional with over 17 years of experience in the industry. He is best known as the CEO and Founder of Focus Network, a leading research and advisory events company, that provides innovative, localised insights and research platforms for senior executives and teams across APAC and the USA.
Born and raised in Sydney Australia, Tyron completed his education in Australia before embarking on his professional journey in the events and media space. He started his career working in print media, gaining invaluable experience in sales, marketing and management.
In 2012, Tyron founded Focus Network with the aim of providing businesses with a more effective and efficient way to connect and engage with executives, while the content curation and insights presented to their audiences was driven directly by the research and data they had captured. He recognized the potential of data in transforming the events industry, and set out to create a company that would leverage the latest tools and platforms to deliver high-quality, engaging events that would ultimately help businesses achieve their goals.
Under Tyron's leadership, Focus Network has grown from an events company into a Research and Advisory business that works with some of the world's leading brands and organisations. The company has a reputation for delivering innovative, high-quality events that incorporate the latest research and localised insights derived directly from it's analysts.
In addition to his work with Focus Network, Tyron is also a respected thought leader and influencer in the events industry. He is a regular speaker at industry conferences and events, where he shares his insights and experiences on topics such as event technology, event marketing, and future trends.
Throughout his career, Tyron has demonstrated a strong commitment to innovation, excellence, and customer satisfaction. He has built a reputation as a leader who is not afraid to challenge the status quo and take risks to achieve his goals. His vision and dedication have been instrumental in the success of Focus Network, and he continues to inspire and motivate his team to reach new heights.
In his free time, Tyron can usually be found on the Golf Course, or spending time with his growing family.
Talks