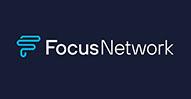 Ross is a writer, commentator, research manager and consultant. His analysis centres on the impact information technologies have on Asia's economic and social development.
Ross is a recognised thought leader on technology-enabled sustainability, having conceived and developed two global indexes which assess the role of new technologies in the fight against climate change: The Green Future Index and The Blue Technology Barometer. The Green Future Index is used as a benchmarking tool by several national and pan-national government organizations worldwide, including the European Commission.
Ross has written and delivered reports and presentations for C-level executives for over two decades as an independent consultant and has served as a non-executive director on the board of Weyland Tech, a developer of mobile business and fintech applications.
Being based in Hong Kong for over 20 years, and in Asia for nearly 30, Ross has conducted market research and consulting projects in over a dozen Asian economies, including months-long engagements in China, Indonesia, Vietnam and Bangladesh. He has also worked in professional service teams at Asian technology firms including Huawei and PT Telkom.