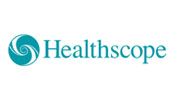 Mitra is a senior Technology and Security Transformation executive with over 20 years' experience working in the Health, Financial and Professional Services industries. Mitra is a recognised leader in successfully defining and implementing Centres of Excellence Technology and Cybersecurity functions across major International and Australian Banks and most recently in the Health Sector.
Mitra is a trusted advisor to senior stakeholders including Board of Directors and Risk and Audit Committees, enabling effective governance and insights for investment and decision making.
Mitra is currently the Chief Information Security Officer (CISO) at Healthscope. She is in charge of defining and implementing Healthscope's Cybersecurity strategy, priorities and roadmap. She is actively uplifting the Cybersecurity capability and maturity posture of the Organisation and delivering effective Threat Intelligence and Cybersecurity solutions and services across the Enterprise to 43 Healthscope Hospitals.
Mitra is an active Director on the ISACA Melbourne Chapter Board and has extensive experience in governance and oversight of all operational elements of the Chapter activities to ensure the delivery of optimal value and services to the members.
She is also ISACA International's lead liaison to the International Standards Organisation (ISO), working with International experts on the uplift of standards such as AS/NZS 31000 Risk Management, ISO/IEC 38500 IT Governance and ISO 27001/2 Information Security standards.
Talks