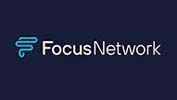 Mr. Marc Einstein has over 20 years of telecommunications and digital media industry experience as an analyst, market researcher and consultant. An experienced speaker and presenter, he has spoken at major telecommunications conferences around the world in addition to being featured in both print and broadcast media outlets such as CNN, CNBC, BBC Global, Al Jazeera Television and Channel News Asia.
He has advised key telecom operators and ICT vendors on several projects.
He graduated with both a Bachelor of Arts and a Bachelor of Science in Business Administration with concentrations in Finance, Marketing and Foreign Languages from Washington University in St. Louis, and was a visiting student at Rangsit University in Thailand. He currently serves as a startup advisor to the city of Kyoto. In addition to English, Marc speaks Spanish, French, Portuguese and Thai and Japanese.
Coverage Areas
・Internet of Things
・Telecommunications Networks including 5G/6G Technology
・Web 3.0 & Blockchain
・Fintech
・Gaming
・Artificial Intelligence
・XR (Virtual Reality, Augmented Reality & Mixed Reality)
Talks