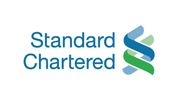 Dr Erdal Ozkaya is known as a passionate, solutions-focused professional with a comprehensive global background within the information technology, information security, and cyber security fields.
He is committed to the delivery of accurate, accessible resources to inform individuals and organizations of privacy matters in the internet age.
Erdal is also known as a collaborative team leader with key areas of expertise spanning end-to-end IT solutions, data management, communications, and innovation.
In addition, he is an award winning a public speaker, -winning technical expert and a book author. Beside award winning books he has also authored certifications (courseware and exams) for prestigious organizations such as Microsoft, EC Council, and other expert-level vendors.
Some of his recent awards are:
2021: CIO Online & IDC : Top 50 Technology Leaders, Security Magazine Top CISO,
2020: Khaleej Times "CISO Power List" ,Cybersecurity Legend by GEC Media Group, by Enterprise IT "Super Hero CISO", Feature Security Leader
2019: CISO Mag " Hall of Fame" and Cybersecurity Influencer of the year , Microsoft Regional Director
2018 : NATO Center of Excellence Award
2017: Microsoft Platinum Club (employee of the year ), Security Professional of the year and more…
You can follow him in social media or blog www.ErdalOzkaya.com
Talks