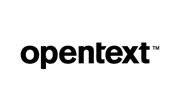 Growth focused Director with a strong record of driving ROI by delivering value and operational performance. 30yrs leadership experience and proven ability at CXO level across multiple industries, leading successful US$+5Million sales engagements based on demonstrating business value and ROI.
A leader and mentor to high performing teams of technical professionals with the charisma to attract and inspire top talent. A key member of the executive team, supporting regional business development, whilst leading initiatives in commercial and private sectors to develop-deliver innovative solutions to commercial and government entities based on emerging digital technologies.
With bonafide and credible expertise in leading and executing transformational change, Mike influences and coaches large-scale growth, demonstrating and delivering significant value through a quick and accurate assessment of situations to formulate: observational, data, and experienced-based change.
Operating as a trusted advisor, he knows which levers to pull, how to focus on associated costs/bottom line, how to gain buy-in from company leadership teams to deliver quantifiable successes and accelerated growth through tactical and strategic planning, identifying areas that could perform better, whilst driving process improvements and unleashing profitable growth.
A thought leader and dynamic and inspirational keynote speaker with the personality to engage large and diverse audiences on key topics to disrupt and drive change in thinking in both the commercial and government sectors.
'My global business background gives me cultural dexterity; humility, a willingness to listen, sensitivity to cultural nuance, and the agility to adapt my style and approach to effect change, resolve conflicts, and ensure collaboration at all levels.'
Talks