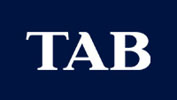 Masters Qualified Senior Executive practised in delivering improved business performance, leading organisational capability improvement across people, culture, systems and processes. Across Manufacturing, Government, Consulting, Sales, Call Centre Management, Digital Transformation, Finance, Marketing and Legal.
Building Organisational Capability to manage growth organisations through improvements to day to day Operations, Sales Leadership, Finance, organisational design & development and change management. Ensuring the highest standards of governance, financial management, compliance and operational efficiency through continuous business improvement. Managing the execution of strategy and operational improvements through contemporary HR practices, employee engagement, performance metrics and delivery of KPI's.
Experienced in providing strategy and thought leadership, workforce planning & optimisation, project leadership, analysis, execution and day to day operations for digital transformation to deliver competitive advantage and improved business performance.
Simon is a servant leader with skills and high-level expertise in end to end operations of highly regulated industries. Analysing, constructing, managing and executing strategy and change across marketing, product/service innovation, customer engagement and business operations.
MSE, Master Systems Engineering RMIT – Melbourne.
Industrial Markets and Marketing. Organisational Behaviour, Project Evaluation and Financial Modeling, Data Analysis and Statistical Modeling, Risk Engineering, Risk Feasibility and Risk Management Systems. Performance Management Foundations, Entrepreneurship, Systems Simulation and Modeling, Documentation and Communication, International Engineering Management, Systems Interfacing, Systems Program Analysis and Microsoft Project Management. International Business Law, Law and Contract Administration.