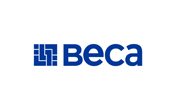 Executive leader, customer champion and change agent
An energetic strategist and a problem solver, willing to challenge the norm, explore ideas, push through roadblocks, continuously learn and innovate
I have a track record in developing and driving digital solutions, building strong, enduring relationships, and ensuring exceptional results are consistently delivered
Highly experienced in both business and digital leadership roles, I bring a unique ability to blend customer needs with technology opportunities, leading and delivering value across complex and varied landscapes
Key skills include:
Digital Strategy and Transformation: $20M CAPEX funding for Digital investment in FY20 after driving an increase in maturity and understanding of Digital, including establishing IoT and Predictive analytics platforms
Leadership of High Performance Culture: Lifted Business/IT NPS from +33 to +64, changing IT to a key enabler for business transformation rather than being an inhibitor. This was done through establishing a people first culture and implementing contemporary tooling, including driving the adoption and roll out of Modern Agile ways of working
Customer Experience and Centricity: Successfully positioned the Business for $1B investment from the shareholder, through redevelopment of a new, customer centric Corporate strategy and customer insights programme, that would lift customer engagement and satisfaction. This required an intensive deep dive approach into customer experience, using qualitative interviews, journey maps and design thinking to uncover issues and opportunities
Governance and Assurance: Increased NIST Cyber security Maturity by 29% improving Executive and Board confidence cyber risk was appropriately managed, after establishing new Cyber and Assurance capabilities. This included establishing a holistic, integrated assurance framework across the entirety of the new Digital Operating model, based on business value drivers as core principles.