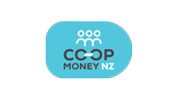 Co-op Money NZ and wholly owned subsidiary Co-op Services NZ supports member Credit Unions and customers by carrying out back office banking function.
I lead the team and specialise in Payments, Core Banking, ATM management and switching and scheme card interfaces and management.
Have lead the delivery of a core banking implementation that has seen three credit unions to date go live migrating successfully from old legacy system to Tier 1 banking platform.
Co-op Money NZ is the sixth largest trans-actor in the NZ Payments market by volume with multiple products to support members.
Co-op Money has the largest ATM network in New Zealand with over 1000 ATM's connected to our payments switch.
I lead the team that provides the services to our Member Credit Unions, Associate Members and customers.