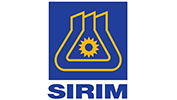 Ts. Tengku Intan Narqiah Tengku Othman has extensive experience, enriched with more than 27 years in a combination of IT/digital and business domains. Her area of expertise is to provide advisory services in strategic and tactical leadership in executing digital transformation roadmap for a short and long-term implementation plan.
She has experience working in both public and private sectors, such as SIRIM, Shell, Iskandar Investment Berhad, MYNIC Berhad, Mesiniaga and Malaysia Airports, holding positions from IT executives up to C suite level.
She has been awarded as Asia Pacific CIO 1000 Award 2021 By Enterprise IT World and 2022 World Women Digital Leadership Award by KSI Strategic Institute for Asia Pacific.
Currently, she holds the position of Chief Digital and Information Officer at SIRIM Berhad and is an adjunct professor at UNITAR International University.
Qualifications
Bachelor Degree in Computer Science, Sheffield Hallam University, UK
Master Degree in Computer Science, Sheffield Hallam University, UK
Professional Technologist, Malaysia Board of Technologist
Talks