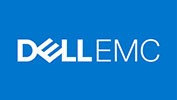 Sumash Singh is the Director of Data Center Sales for Dell EMC in South Asia and Korea.
He has 20 years' experience in IT Transformation and Data Center Projects, and has recently relocated to Singapore. Serving a regional market, Sumash is frequently traveling to Philippines, Korea and Malaysia working with Enterprise customers and supporting the local teams enable customer IT Transformation initiatives.
Prior to moving to Singapore, Sumash was the Managing Director of EMC Computer Systems in Malaysia from 2016 to 2017. He was primarily responsible for the Sales and Marketing organization of EMC Computer Systems in Malaysia. Having relocated from South Africa, Sumash engaged with key customers in the Malaysian market and worked with local partners to grow the EMC share of Data Center business, prior to the formalization of Dell EMC.
Sumash is South African born, having spent most of his career in South Africa working for Multinationals, such as EMC, Symantec and Commvault.
He was the head of Data Protection Sales and Presales for EMC Southern Africa from 2008 – 2014 working across South Africa, Namibia, Botswana, Zimbabwe and Mauritius.
In 2015, Sumash was appointed Country Manager of Commvault South Africa to grow and develop the South Africa market for the Data Management Software Producer.
Sumash is married to Michelle, and has three children. He enjoys cycling, running and is an avid Motorsport enthusiast.