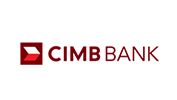 I am a seasoned Technology leader with a passion for executing Transformational projects, which creates value across industry verticals. I believe and develop technology frameworks and innovative delivery models, which ensure standardization of operational process, products and platforms.
I have learned the art of building high performing teams by working across geographies, cultures, varied skill set and mindset which is key to grow and sustain organizational capabilities and values.
I work with my peers, managers, industry experts and board executives in a transparent and professional manner and deliver the commitment to create maximum shareholder value.
Specialties:Credit card processing , Credit and Risk management , Core banking transformation , Large transformation execution , Creating on shore off shore delivery models , Mobility , e-commerce and logistics programs , Digital transformation , Core Group systems on HR and Finance . Innovation in payments and delivery models , Bio-Informatics