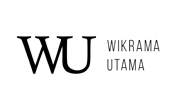 Vauline has an extensive experience across multiple jurisdictions as a professional data analyst heavily focused in complex forensic data analytics and fraud investigations.
She has performed large scale data extractions, normalization's and visualizations from structured database in various forms to detect anomaly in high volume transactions. She also assisted in setting up fraud parameters and logics to enable clients to get quick and usable insights from visualized dashboard reporting.
Vauline has performed retrospective data analytics and interactive reporting to monitor and detect outliers in financial transactions. In addition, she has also assisted clients in developing predictive modelling to identify high risk individuals and asses future financing scheme.
She also has a number of experience handling Anti Money Laundering (AML), anti fraud compliance review with frameworks such as the US Foreign Corrupt Practice Act (FCPA) and UK Anti Bribery and Corruption (ABAC) engagements throughout her career as an investigator.
Vauline is experienced in using variety of data analysis and visualization tools which include: Tableau, Microsoft SQL Server, MySQL, Business Intelligence Development Studio, ACL Analytics and Monarch.