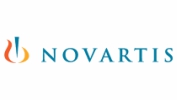 Gilang Pratama in his role of Country IT Head, Manages IT cross divisionally. He has a bigger scope for country level and focusing on effective alignment of IT investment,
Gilang Leads the IT planning process, ensuring sound business cases and analyzing key business initiatives and informational needs that support, improve and/or transform business operations, processes and strategy. Initiate, lead and support projects and their delivery in accordance with project goals, time scales and costs in compliance with Novartis methodologies
Gilang drives IT Strategy for the area of responsibility and contribute to the business strategy for area and influence/persuade for its acceptance. Ensure local IT strategy is aligned with global IT strategy and local business strategy as well as develop an environment which fosters a high-performance and innovative organization and Ensure continuity in IT leadership and succession planning and be available for coaching of staff in both functional and core competencies.
Gilang is experienced in healthcare industry for more than 15 years especially in third party administration (TPA).
He prides himself on Mastering business proses in third party administration, health insurance and hospital. Before that worked for Admedika as IT Development and Business Analyst Manager and MH Thamrin International Salemba Hospital as IT Head. and main role in Owlexa is developing and established IT Department in new unit business of PT Aplikanusa Lintasarta.