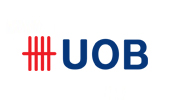 Antonius is the kind of person who can work individually or as part of a team. Nevertheless, he believes working together as a team gives more synergy that a cohesive group is more than the sum of its parts. He possesses strong ownership, dedication, and responsibility to the work and always encourages people to demonstrate their best.
Antonius always appreciates and respects people opinion and contribution. Challenges, obstacles, and continuous learning are things that he believes will expand an horizon endlessly. Consequently, good willingness and attitude must be carried out appropriately.
On top of that, he believe that soft skill is one of the most important thing that must be developed and trained continuously in the work environment and social life. When people show sympathy, good teamwork and leadership, adaptability, and good manners, the team synergy will appear that leads to the completion of the complex works.
In his spare time, Antonius loves watching football match, playing chess, and reading various newspapers and books.