Industry Thought Leaders
We understand the importance in having the correct audience surrounding you and your team on site, that is why we only look to invite and select the absolute leaders within each of their respected fields to attend the Summit.

Star Keynotes and Presenters
We invite only the leading international and local experts to provide sessions on site, this allows for attendees to be taught by front-line executives that compress years of meaningful experience into a systematic, well organised learning program.

Networking Opportunities
Keeping in line with the main goal of our events in achieving new relationships, we provide a huge amount of networking opportunities for attendees through breakfast, luncheons, cocktails, gala dinners and informal introductions.
The CIO Leaders Summit Indonesia is invitation only and intended for Indonesia's senior IT leaders to gather for a strategic one day event in order to exchange knowledge and interact as one over a range of important issues facing the industry. The one-to-one meetings with leading supplier companies will also provide a wealth of knowledge and offer opportunities for all attending delegates, while the informal networking sessions promise to create a unique interactive forum.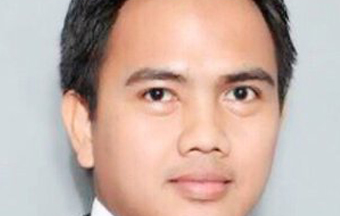 Maximizing the role of CIO in the Telkomgroup Digital Transformation
Tanto Suratno, Executive General Manager, IT Development, Telekomunikasi Indonesia We were very excited to have Mr. Suratno speak for us a this […]
Read More